Topic: And you? What are you eating tonight?
Some people pretend that my cooking is strange or non-usual... That's not true! To prove it so you can test by yourself, here are this evening recipe :mrgreen:
Tonight, i must admit I was lazy, so i made simple thing, a salad and a dessert. Well, simple yes and no

1- Banana and chicory Salad!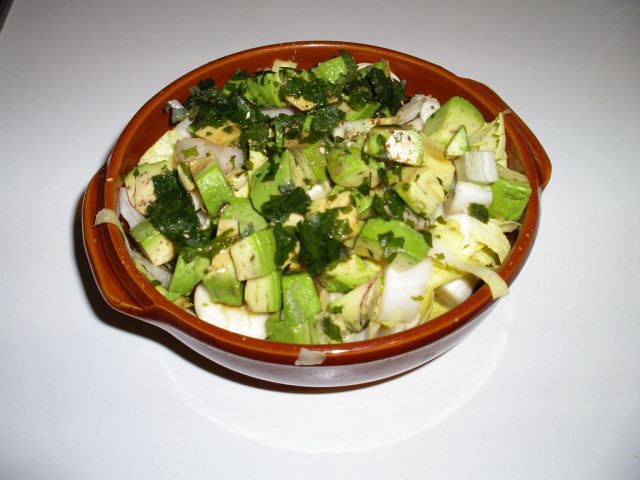 That's an easy salad, really. Just:
- Cut the chicory taking care not to use the heart wich is bitter.
- Cut the banana and the avocado
- Mix the 3 ingredients in a bowl
- Put some fresh coriander on the top
- Seasoning with olive oil and balsamic vinegar, dont forget a little pepper (5 pepper berry is the best)
2- Sweet potatoes with orange juice!

- Wash and cut the sweet potatoe in not too large slice
- In a wok or in a saucepan, make a light and still liquid caramel with some cassonade and a little water
- Cook quickly the sweet potatoes slice in the caramel then add some orange juice, just enough to cover the sweet potatoes
- Cover and let cook with a medium fire, uncover when the potatoes are almost done to make the juice reduce
- Eat hot or warm
Please give me your recipe for the day i dont know what to do


-